Yes, I'm still on Pinterest and still enjoying it, hurrah! In my last article about Pinterest, I tried to explain the general idea of using this amazing platform for showcasing your work.
This time, I selected a couple of points that still seem to be quite underestimated not only by photographers. Without further ado, let's go:
#1 Have a blog or a website
Have a place where your pins will lead to! Your latest useful blog post, your portfolio, print shop, pretty much anything will do! If you think it's super obvious, you're on the right track! But you would be surprised how many Pinterest users leave their pins lead to…nowhere.
What you should also consider is the fact that other social networks are based on showing your photography work for a very limited period of time. As soon as there is a more recent image, yours will disappear in the oblivion. Hence the endless scroll.
However, Pinterest is rather a visual search engine. Which means that your pins can have an extremely long life cycle as they are pinned and re-pinned all over again.
I've seen pins that are a couple of years old and still going strong! Which is why you should have some high-quality content behind your pin and make sure that the link between it and your website works.
There are days when more than 90% of the total traffic to my blog come from Pinterest. On average, it is over 60%!
Still in doubt?
Looking for web hosting? Try out Dreamhost and get 50 USD off! I've been using Dreamhost for years now and never had any issues.
#2 Pin other people's pins
I know it sounds counterintuitive and I do see photographers just pinning their own photos all over again. And that's a mistake.
What you need to realize is the fact that a Pinner is not an Influencer. On Pinterest, people do not really care about you enjoying your smoothie bowl while you are doing yoga in Bali.
They rather care about how to make their smoothie bowl and about how they could be doing yoga in Bali. As a Pinner, you're a curator of content, not only a creator.
And that means you'll have to pin other people's stuff, too!
A photography example: Joe is specifically interested in woodland photography. He searches for everything that has something to do with photographing forests – he wants to know about composition, lighting, the best gear for woodland photography, he's probably collecting photography locations and maybe he also wants to learn more about the biological aspect of forests (like when bluebells bloom or how not to get eaten by an angry bear).
And now imagine you only pin your images or articles. There is only a small chance you can cover all these topics on your own. Why should Joe follow you? Whereas if you take a different approach, create boards dedicated to this specific photography niche and pin the best content you find on the internet, that's a completely different story!
#3 Follow the right people on Pinterest
This brings me to my next point – following the right people. Before I started using Pinterest, I thought there were only harmless cat-lovers, cooking and wedding DIY enthusiasts. But boy, was I wrong!
What you can find on Pinterest is the weirdo elite of the internet. Luckily there is the simplest trick to avoid them – never follow them and don't follow them back if they approach you first.
And why is it so important?
The follow button on Pinterest has a bit different function than on other social media platforms. Here you don't only express your admiration of the followed person but most importantly – you basically start a primitive version of collaboration here!
Pinterest wants you to pin a lot. So in order to keep the quality high, you'll need good pins.
One of the features I use a lot is the "Following feed" which shows you what was recently pinned in your network.
So if you follow the right people uploading high-quality content, here you go – a feed of excellent pins which you can use to curate your own boards! How cool is that?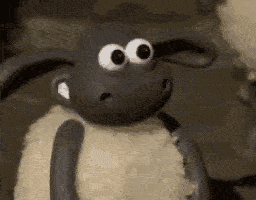 #4 Use Tailwind to schedule your pins
Tailwind is an official tool that helps you with scheduling pins. But it offers also another cool feature – the Tribes. Tailwind tribes are groups of pinners with similar interests that help each other grow in a specific niche.
The way it works is quite simple – you join a Tribe that interests you and start scheduling pins of others. When you submit your own pin, other members of the Tribe may or may not schedule it on their boards. What I personally really appreciate – you're not obliged to pin back every single item whether you like it or not (like in Facebook groups). But still:
Be generous and share a lot. I'm sure all the love will come back to you, eventually!
If you are interested in travel photography, please consider joining my tribe TRAVEL & PHOTOGRAPHY PINNERS. We're a small tribe but I really take care about who's in the group, what they post and how people share pins of others in the community.
Also – up to a certain level, Tailwind is for free!
#5 Use Pinterest as a sales channel
Let's be honest, only showing your portfolio somewhere online or even to thousands of followers alone will not pay the bills.
So why not use Pinterest to sell your photography? People often complain that they don't have the "swipe-up" option in their Instagram because their following is too small. But nobody seems to be that excited about the fact you can start selling your images from day 1 on Pinterest.
So if you're selling physical products, you should definitely pin them on Pinterest. I'm selling for example on FineArtAmerica, Society6 or Redbubble and it's really easy to pin your product from there. And if anyone clicks through the pin, they'll get directly to the sales page!
Pin this for later: