Rheingau, Germany is awesome, it's basically a valley around the river Rhein (Rhine in English), packed with castles, vineyards and pretty small villages, and moreover easy to be reached by train from Frankfurt.
Disclosure
This article contains affiliate links. If you use these links to purchase any item, I will get a small percentage which helps support my work at no extra cost for you. Any recommendations on this website represent my honest opinion.
But what really is unique is the number of castles in the region. It's literally castle plague – every time you lose some castle from your view as you go through the valley – and 'voilá!' another castle!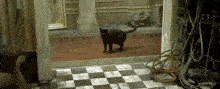 The hike through Rhine Valley – from Lorch to Kaub
I arrived in Lorch shortly after 9 am. For a change, I didn't get lost in the town when searching the way so I was soon hiking up the hill.
The hike to Kaub (another small village) was described as 'easy', so it was quite unexpected to see a danger warning for hikers and a steel rope leading upward. Right at the beginning.
Click on the button to load the content from www.outdooractive.com.
When I reached the summit (of course, there was the first small castle – Nollig) I hoped for a fantastic view. Unfortunately, the fog was so thick, I couldn't see a thing. Luckily, the cloud was moving quite quickly, so there were moments every now and then when the sun made it through. What scenery!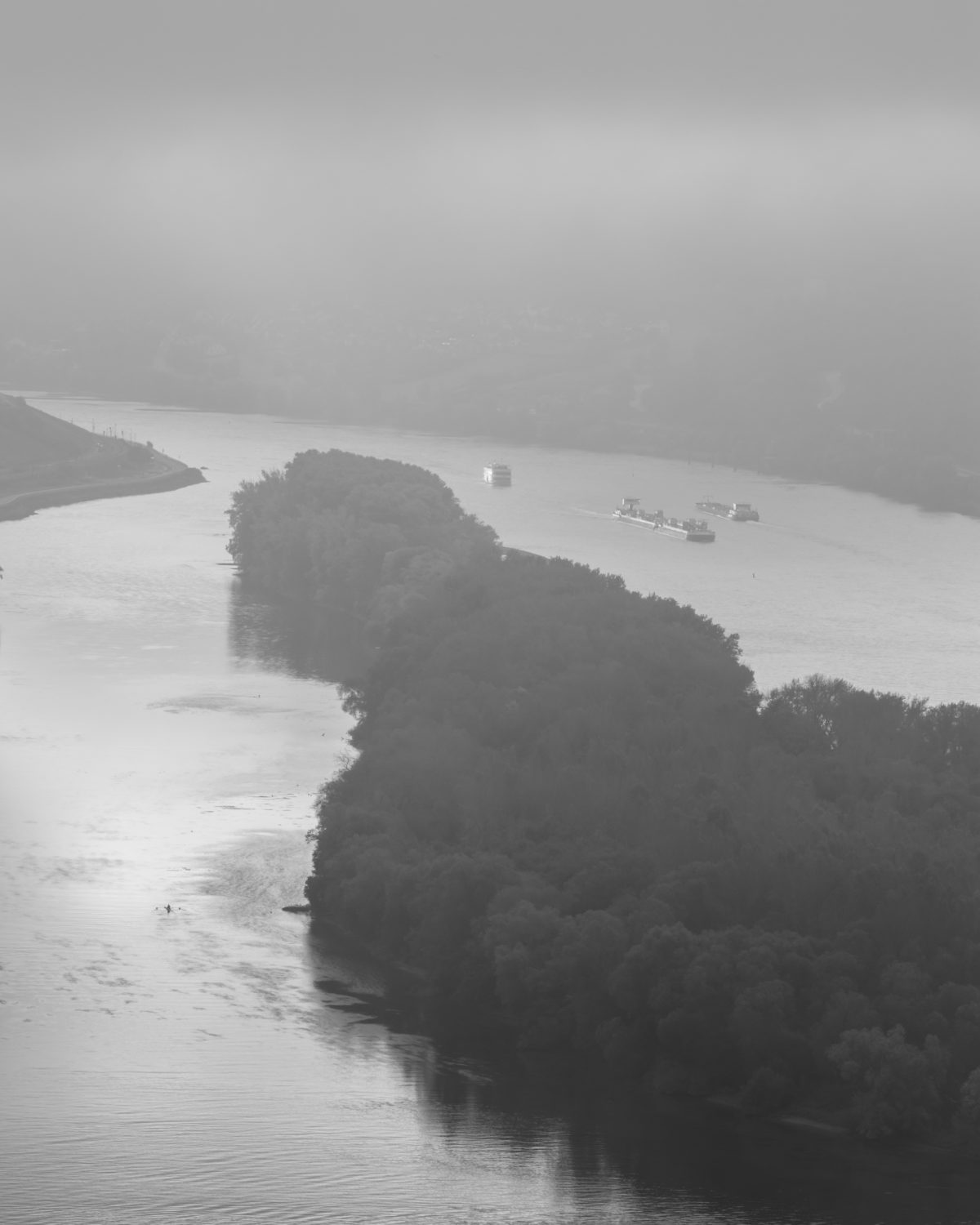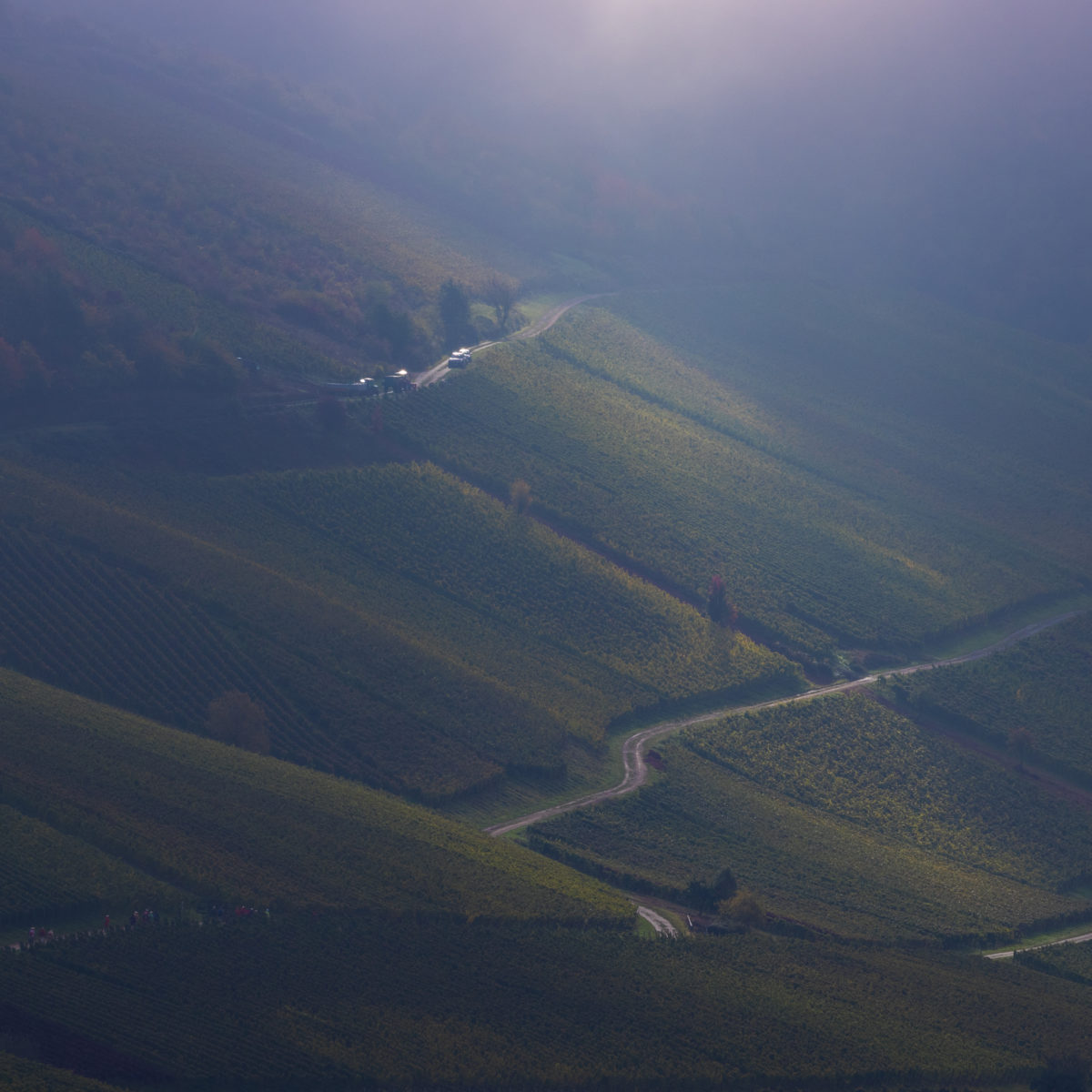 Then, the 'easy' part finally started, hiking through the valley, enjoying dramatic sceneries of Rheingau, beautiful oak forests and the autumn colours. What a great 15 km hike!
Which castles and churches can you see in this part of Rheingau?
Well, bear in mind this is only 15 km of a hike (ca. 10 miles) but what you can see is quite impressive:
Nollig Castle (on the summit of the first hill)
Clemenskapelle (small church beautifully positioned on top of a vineyard)
Sankt Bonifatius (the church of Lorchhausen that you can spot from the hill)
Gutenfels am Rhein (a beautiful ruin at the end of the hike – when you descend to Kaub)
Pfalzgrafenstein Castle (everyone knows Lake Bled in Slovenia but who knows this castle in the middle of the river Rhein?)
Stahleck Castle (this is the fairy-tale castle of Bacharach on the opposite riverside – you can enjoy the view for a large part of this hike)
Wernerkapelle (this one is an epic-looking church ruin in Bacharach)
Not bad, huh? I'm afraid I forgot even more. There is simply so much to see! Unfortunately, I lost quite some images of them, thanks to the epic crash of my computer. Read more about how to back up your photos here.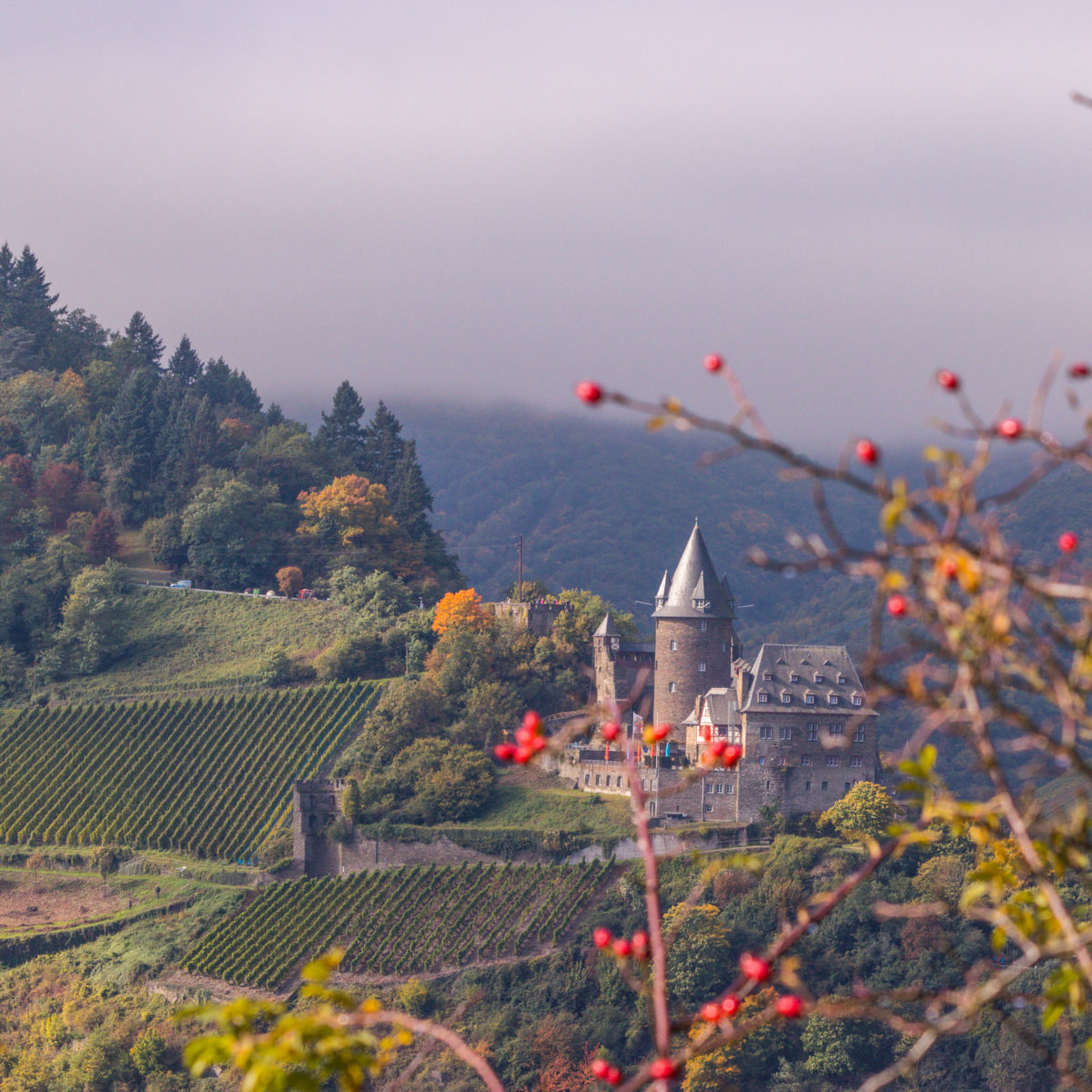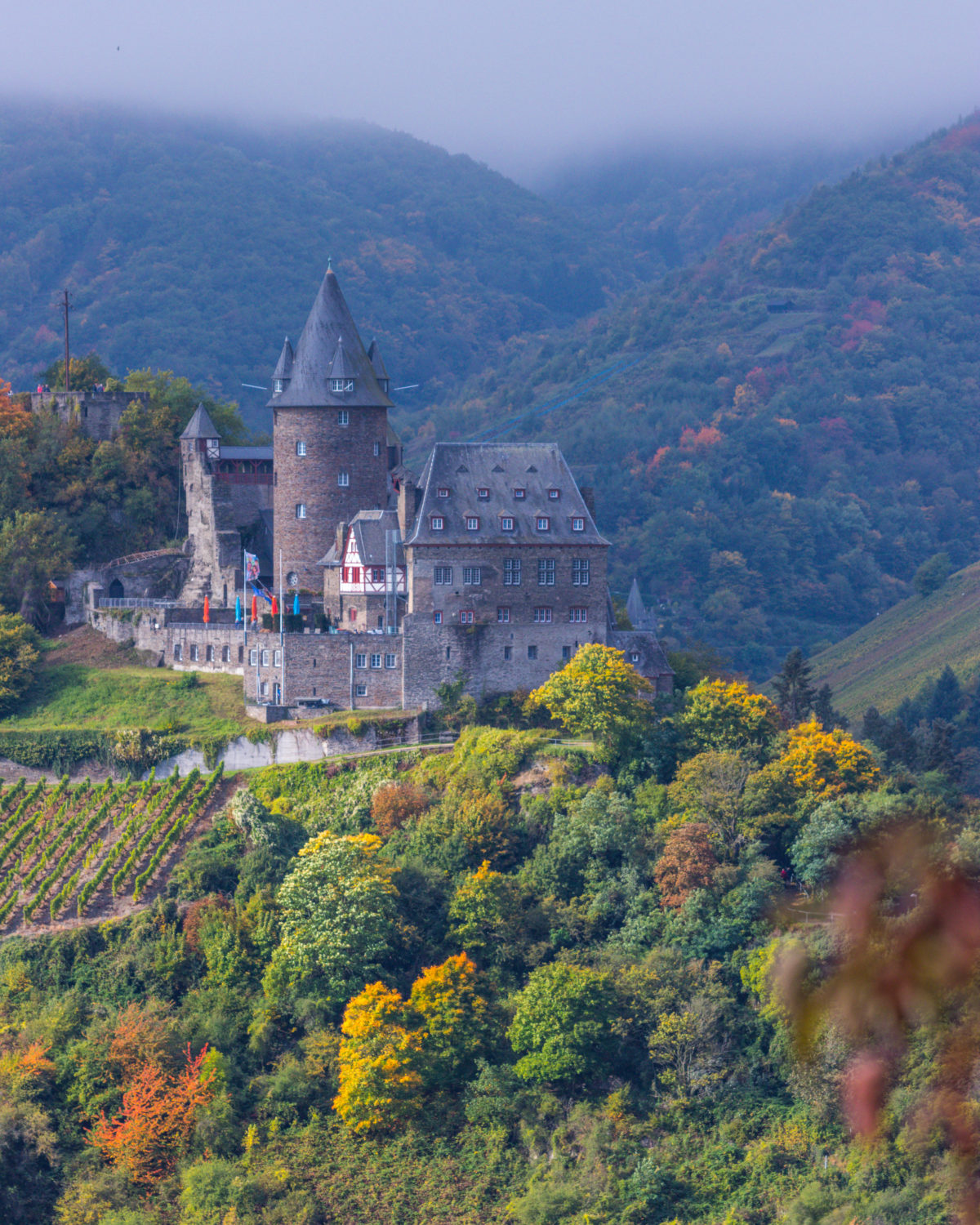 What to bring to this Rhine Valley photography hike?
Good shoes! That's really the most important thing! Especially needed for the first part of the hike.
If you're looking for a good pair of hiking shoes, I can't recommend LOWA Renegade enough! I had mine for 5 years until I had to replace them…by another Renegade model. You know what they say – don't change the winning team! 🙂
Also, no need to bring your entire photography gear. I'm a big fan of keeping things light when hiking for more than 10 km (7 miles).
Hence, if you wish to do some photography, a small light tripod will serve you well. Like this Rollei Compact Traveler. It's super compact but does a decent job! You shouldn't forget your L-Bracket, though.
The main reason for using an L-Bracket is my lens recommendation for this part of the Rhine Valley – the longer the better. All photos that you can see here were done with my 70-300 mm lens! Most of the exciting subjects are quite far away.
Pin this for later: