Porto, I love you! Don't read this article if you don't enjoy beautiful sun-lit views, colourful winding streets, painted ceramic tiles and good wine. Because if you don't like any of these things, Porto, Portugal is nothing for you. And your heart is carved of ice.
Porto is an amazing destination for a romantic city trip in Europe. Even if you don't have too much time, a prolonged weekend will charge you with enough vibe for a good part of the year. Plus it has its own airport (OPO) so it's easy to get to. This trip would be also a wonderful gift to someone you love!
By the way, if you like historical cities literally soaking in colours and spectacular views, make sure you also check out my guide to 3+1 awesome photo spots in Valletta, Malta.
Similar to Lisbon, Portugal's capital (though half the size), Porto offers some truly beautiful views.
You really should consider visiting at least some of these when planning what to do in Porto! I collected some of them here for your getaway inspiration. Ready?
Disclosure
This article contains affiliate links. If you use these links to purchase any item, I will get a small percentage which helps support my work at no extra cost for you. Any recommendations on this website represent my honest opinion.
1. Parque das Virtudes, Porto
This place is very popular not only by tourists visiting Porto but also young locals who like to spend the sunset time here.
So you might hear the music playing, see hipsters showing their beard-growth progress to their friends, people dancing or simply enjoying the view.
This part of the park is actually not really a park but rather a street. The reason why it's so popular is that the Porto's authorities let all actual parks close at the sunset. Which is more than understandable, considering the city's wild nightlife.
2. Jardim Municipal do Horto das Virtudes
Just a couple of stairs down and then up from the Parque das Virtudes (OK, it's actually quite a lot of stairs), you'll enter the actual park, or rather a garden that offers yet another view of Porto in beautifully green ambience.
Much less visited than the first viewpoint, the park offers many romantic hidden corners. Closes at the sunset, though!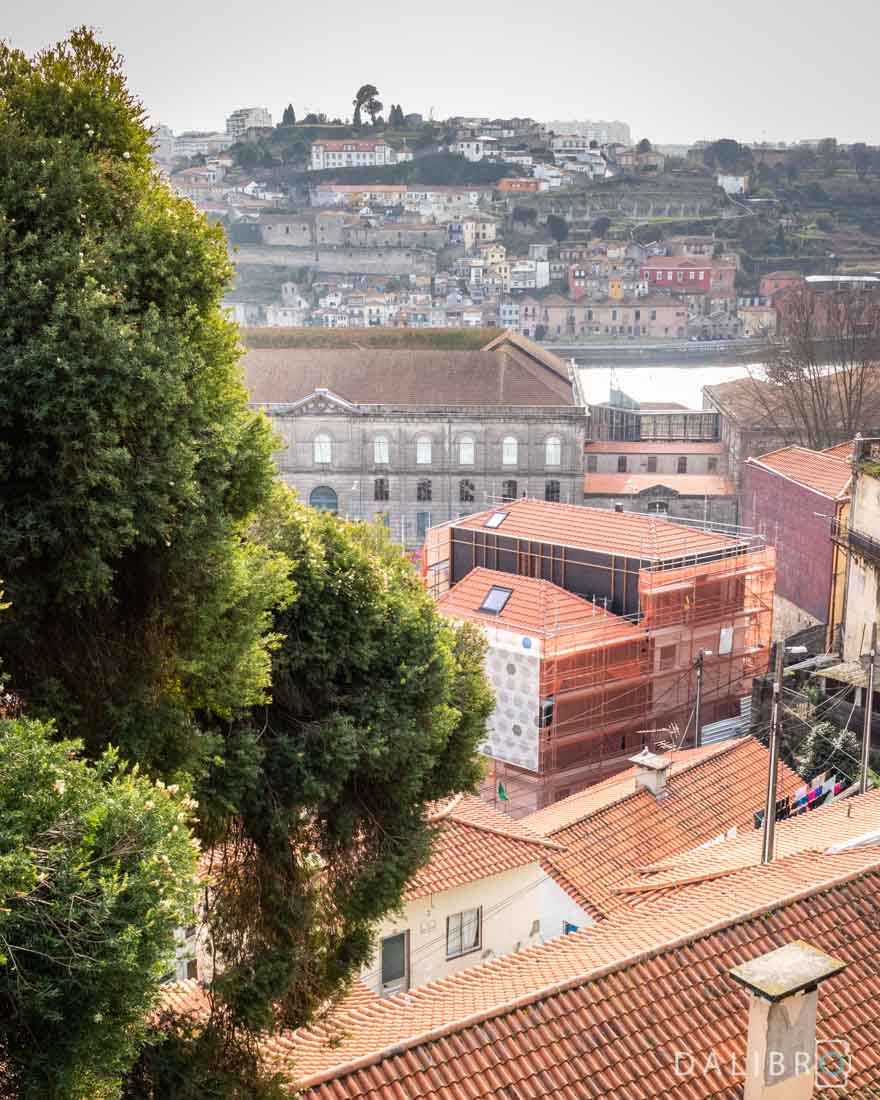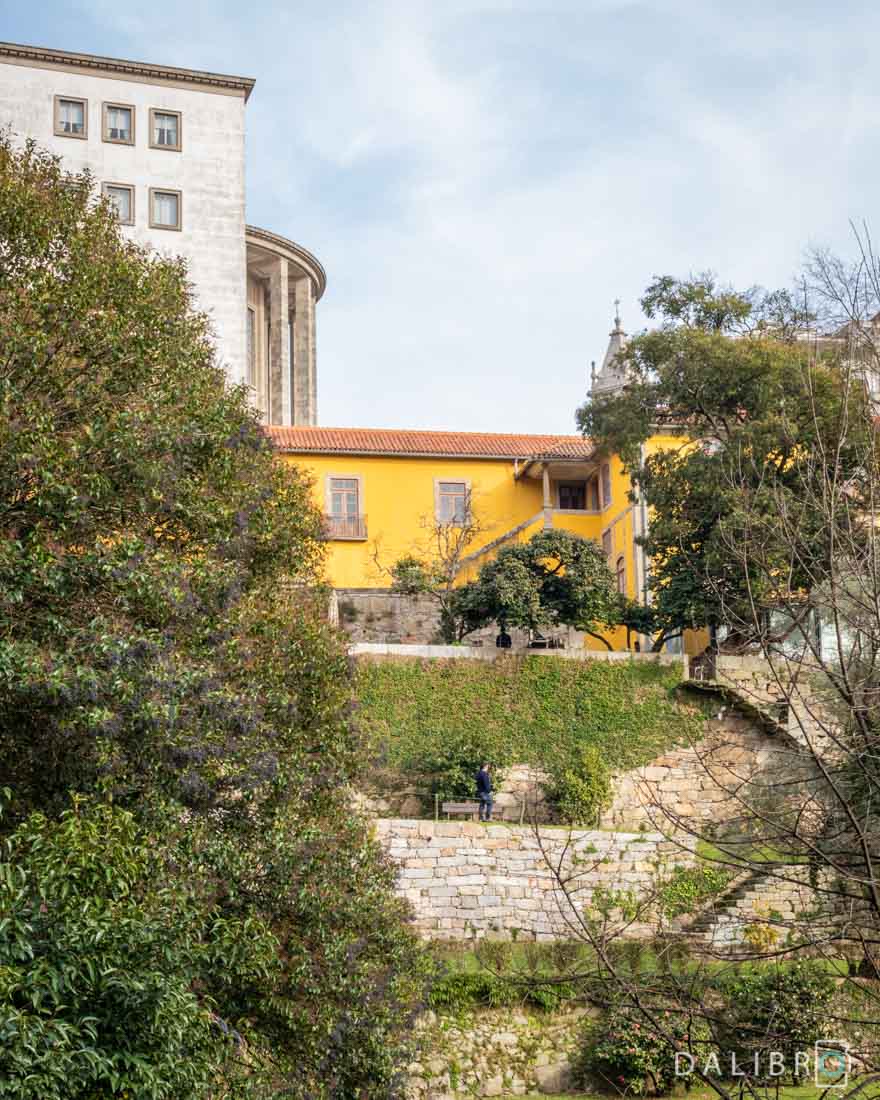 Recommended reading:
3. Igreja Paroquial de Nossa Senhora da Vitória
I know what you're thinking – Igreja Paroquial de Nossa Senhora da Vitória, what a catchy name! (remember Ingjaldsholskirkja? :D) But bear with me!
Right behind this church, you'll find a tiny cute park (so again – only opened between sunrise and sunset) that offers one of the best views in Porto.
And that's not all, this viewpoint will pretty much show you the way to the next one – Escadas de Vittoria just below the viewing platform.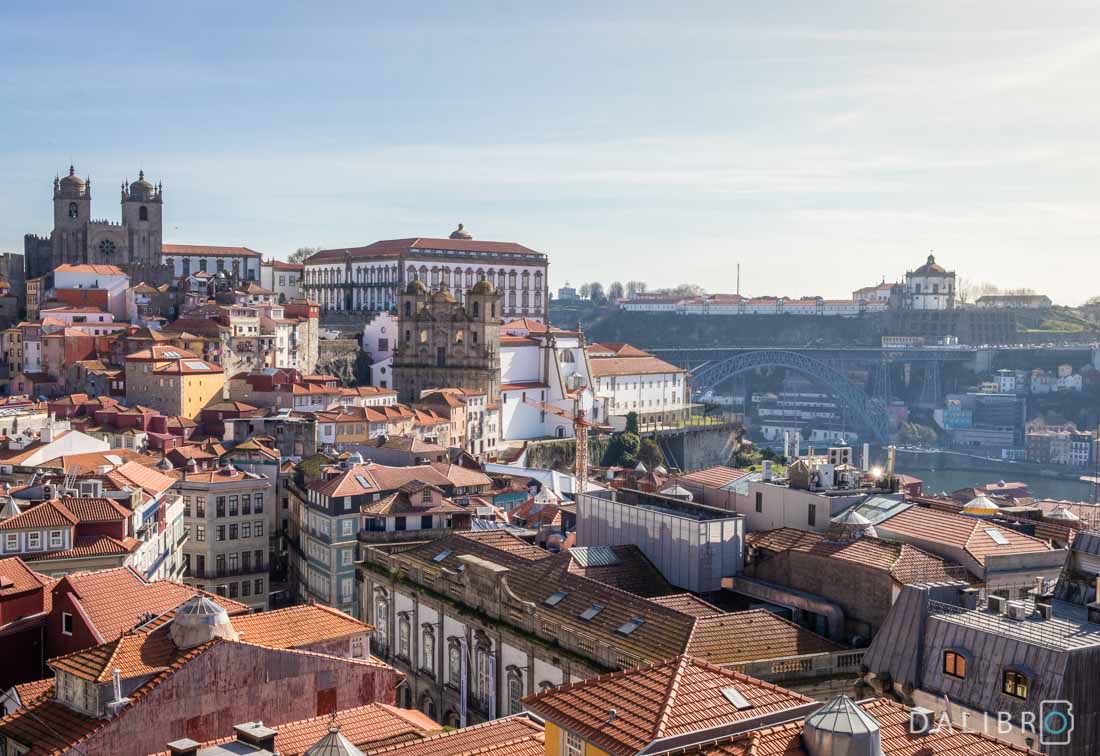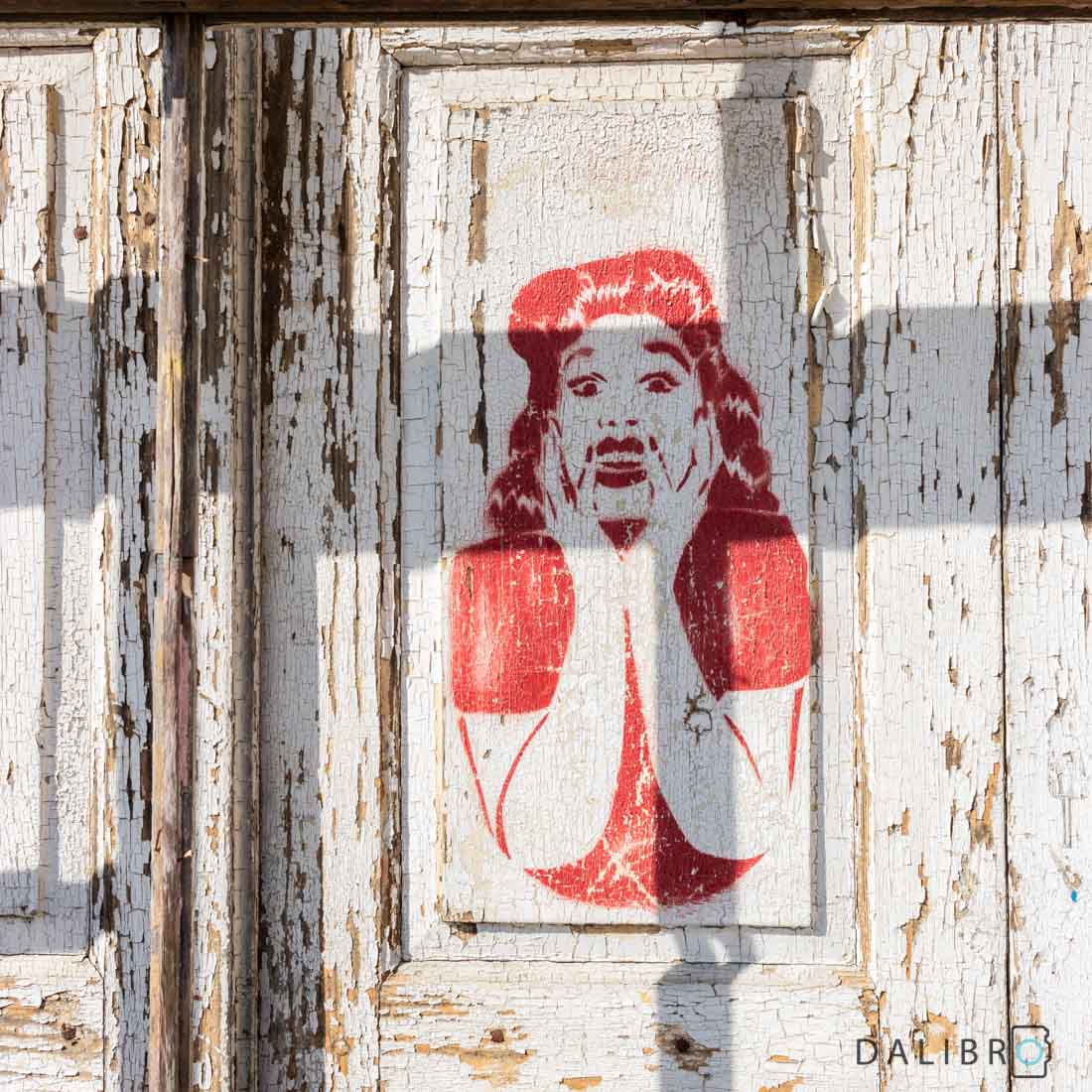 4. Escadas de Vittoria, Porto
It is an excellent idea to continue down to the Douro river using this staircase. If you're coming from the previous viewpoint, you can't miss it.
We have walked the stairs down about three times and every time it felt like some top-secret hidden gem! The views are similar to those from the park above but you get more foreground points of interest for your photo.
BTW if you are interested more about foregrounds, midgrounds, backgrounds and composition in travel photography, I wrote an entire ebook for you. 🙂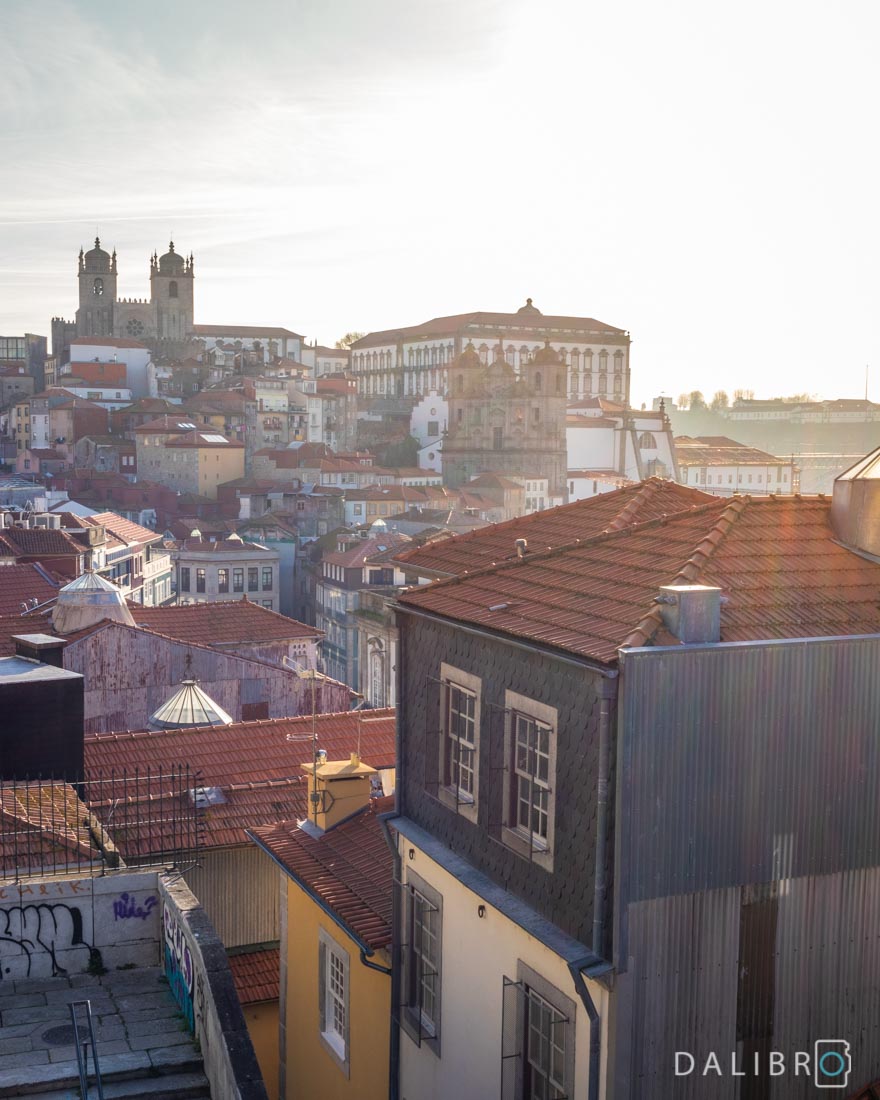 5. Miradouro da Rua das Aldas
Enjoying our viewpoint trip through Porto so far? The next stop is quite special as it feels a bit as if you were swimming in the ocean of roofs. Not above it but literally in it. 🙂
This viewpoint is easy to find. When you are standing in front of the cathedral (Sé do Porto), at the Pillory of Porto, you'll actually see it – it's a smaller viewing platform just a few stairs from you.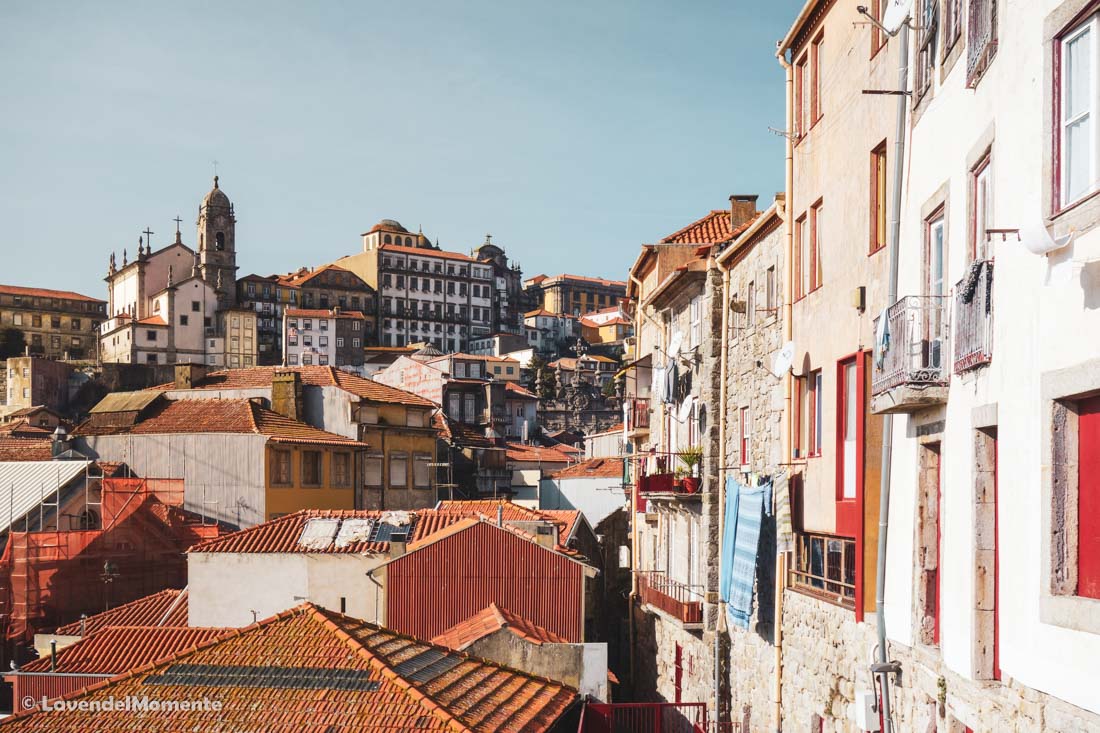 6. Miradouro da Serra do Pilar, Porto (the Gaia side)
In my humble opinion probably the best view of Porto's unique bridge Ponte Luis.
When you cross the bridge from old Porto to Gaia (be careful as there are trams crossing it all the time!), just continue with the tall wall on your left until the wall disappears and you can U-turn left and walk the whole way back up to the monastery Mosteiro da Serra do Pilar.
Oh my word, that view!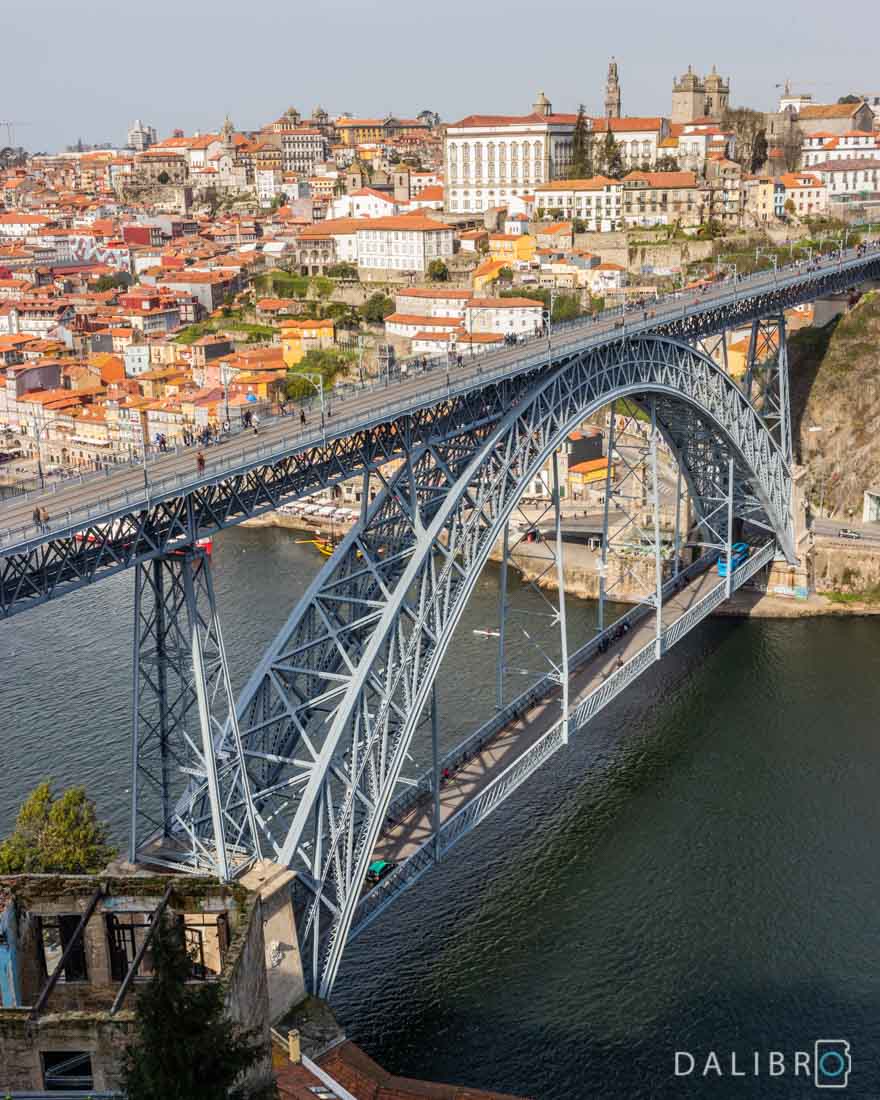 7. Teleférico de Gaia
If finding the best views in Porto was an Olympic sport, this viewpoint would definitely get a medal.
When you cross the bridge to Gaia (the side of the river facing old Porto), walk to the right towards the cable car station.
This is another great sunset spot since the sun is setting behind your back and illuminates the old town of Porto beautifully.
You may also want to actually take the cable car to go down to Gaia. Or you can walk (which is easier than it seems) and take the funicular back up. Walking up is exactly as difficult as it seems. Just saying.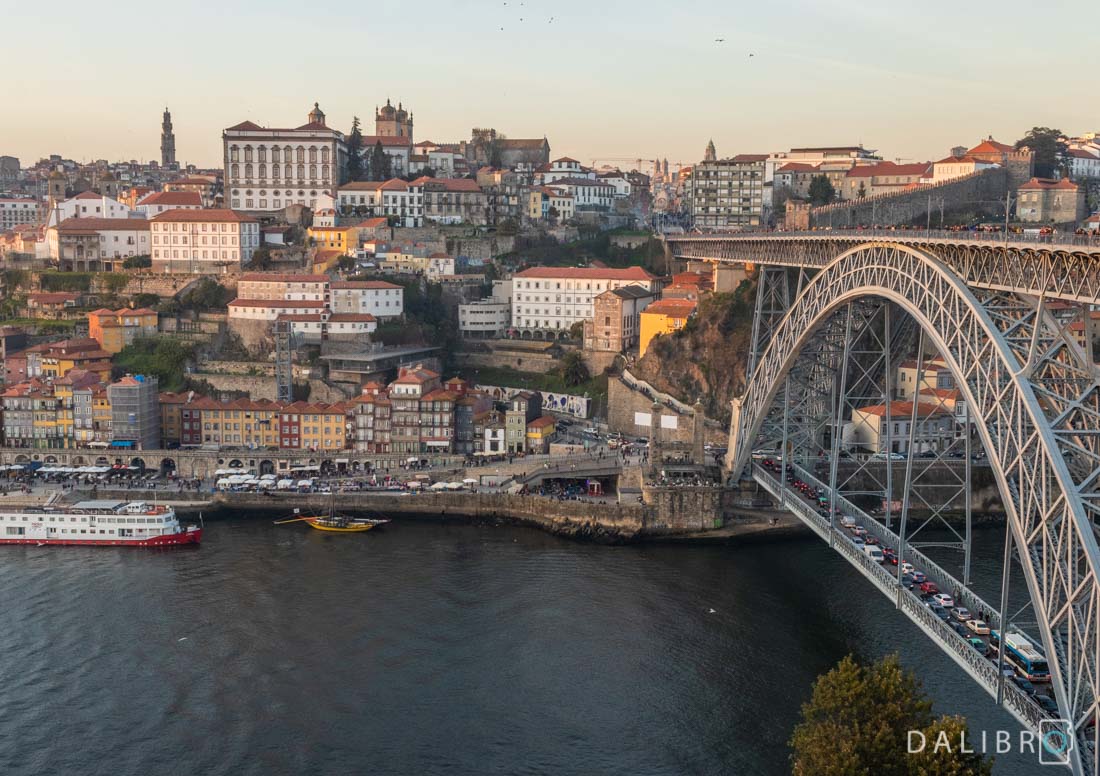 8. Douro's riverfront in Gaia
Don't miss visiting the Gaia's riverfront where you get a stellar view of Porto's old town and the famous UNESCO-protected Ribeira.
When you're already there, you can also try some wine tasting in one of the port wine cellars. Yep, down here is where the magic happens!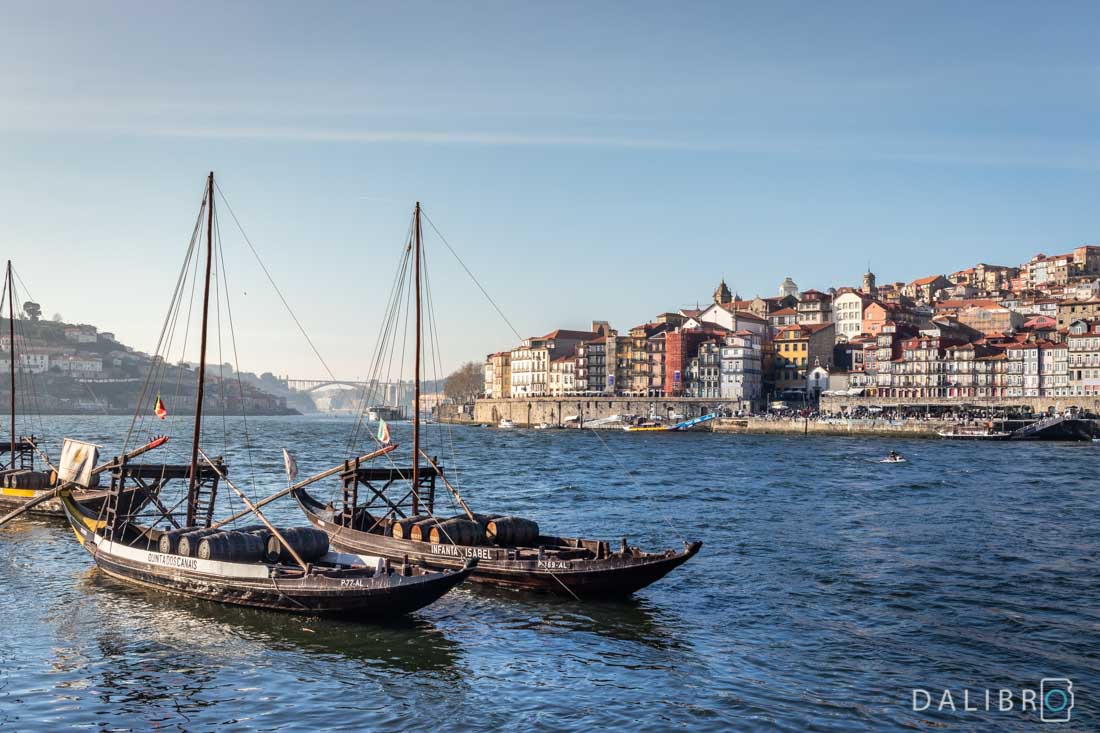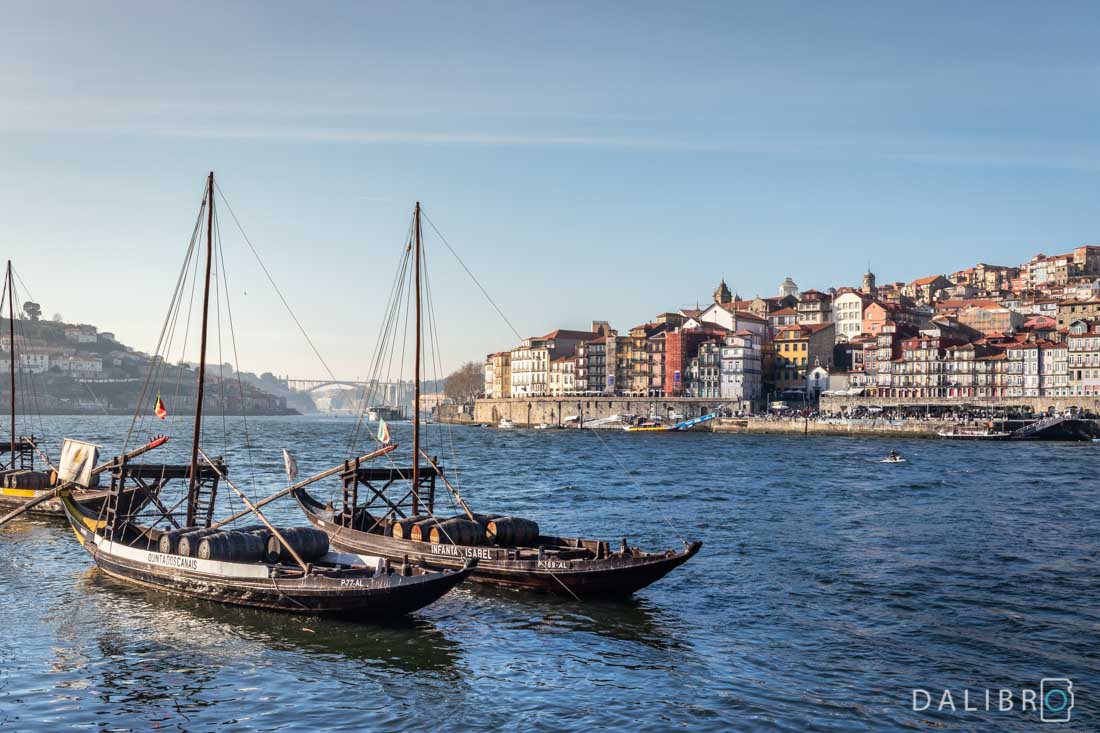 Pin this for later: